Insulation Services
Back To Our Services
Many people have been told in the past that their house has full insulation, and this is often enough to lead you to believe the measures you have are sufficient. But the fact is, just like everything else, insulation ages.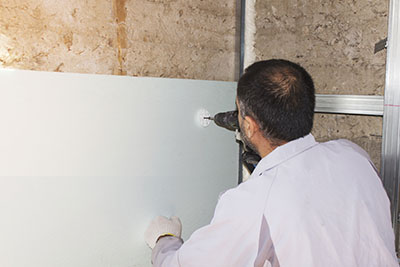 The original insulation tools fitted to your house when it was first built, or some decades ago, may now be inadequate. Poor or degraded insulation can be costing you significant amounts of money every year. Many owners will find that the economic benefits gained in the energy efficiency of modern insulation, can more than pay for the cost of installing it.
You'll be able to tell of aspects of your floor, ceiling or wall insulations are failing if you notice conditions like mold or damp reoccurring in certain places. Insufficient insulation can lead to expensive condensation on your walls and surfaces within the building, this is how these conditions start.
You might also have aging exterior wall designs that you want to preserve as much as possible. The latest exterior insulation techniques incorporate renders, silicone paints and other elements that can be customized to compliment any styling. Your walls can be made thermal efficient, reinforced and aesthetically improved in one blow.
Professional services
Air Duct Cleaning Azusa provides a wide range of insulation services that include exterior or interior insulation removal, installation and high quality maintenance. If you are worried about the efficiency of your current insulation, you can count on us to review your current construct and provide you expert recommendations for improvement.