When to Get the Dryer Vent Cleaned
10/11/2016
Back To Blog
There are many different house maintenance tasks that you have to perform, but one of the most important ones is dryer vent cleaning. Without it, the risk of house fire caused by the dryer increases immensely. The cleaning involves removing lint built up inside the duct and stuck around the cap. The big question is how often it has to be done.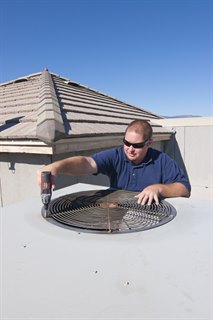 There are two approaches which you can take. You can create a schedule for the cleaning of the vent, but there is always the risk of it getting clogged before the time for the next lint removal session arrives. Alternatively, you can watch out for signs that the duct is getting clogged and act without delay. Generally, you should keep a close eye on your dryer even if you go for the first approach. What are the signals that the time for dryer duct cleaning has come?
Pay Attention to How Your Dryer Performs
If your clothes are still wet after a regular drying cycle and require more time to get completely dry, you should opt for cleaning right away. Generally, this is the first sign of trouble that people notice. You should also pay attention to the environment in your laundry room when the dryer is working. Is it hot and humid inside? Is there burnt smell? If any of these signs is present, don't delay and hire a professional for air duct cleaning.
You should also check the appliance itself on a regular basis. Touch the sides of the dryer once it has done its job. If they are very hot, you should get the lint removed from the vent. It pays off to turn this into a habit, just to be on the safe side.
Running a Simple Dryer Vent Test
There is an easy way to confirm that the dryer duct is getting blocked and should be cleaned. Just go outside while the appliance is working and watch how the flap behaves. If it is moving quickly and getting pushed strongly by the exhaust air, then you have a smoothly working vent. If it barely moves and the air flow seems very low, get the exhaust system cleaned as soon as possible.
Before cleaning, the dryer vent requires full inspection. If there is damage, dryer vent repair should help to solve the problem. If the duct is too old or greatly damaged, it should be replaced.